AMAD
"Archivum Medii Aevi Digitale - Specialized open access repository for research in the middle ages"
To submission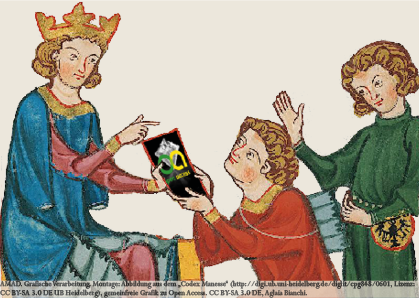 Diese Schriftenreihe wird von der AMAD-Redaktion verantwortet und herausgegeben.
Contains OA full texts
Diese Veröffentlichungen sind bereits an anderem Ort online oder als Print-Ausgabe publiziert worden.
Contains OA full texts
Dieser Bereich enthält eine Auswahl von Metadaten zu mediävistischen Publikationen aus anderen Repositorien oder Quellen. Die in den Metadaten angegebenen Links führen zu andernorts archivierten Volltexten.
Metadata and links only, contains no full texts